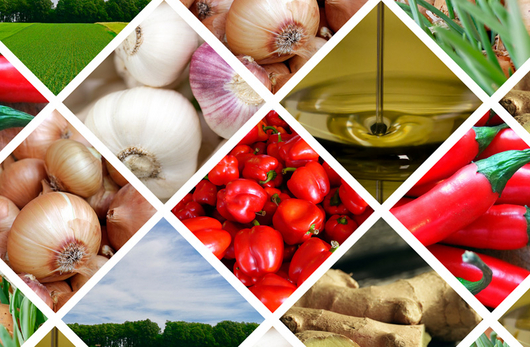 About Graf's Naturprodukte GmbH
The "Graf's Naturprodukte GmbH" is your expert in spice extracts and plant concentrates. We don't produce anything we wouldn't also serve our children and friends for consumption.
We offer you anything relating to garlic and onion, but also products, which are produced the most gentle way and turned into pastes, puree and specialities or organic goods. In our broad range of goods you will find a wide variety of products from classic and traditional products through eccentric up to very special goods, which will turn your products into specialities.
Garlic pastes – fried onions – spice pastes – concentrated juices – spice extracts: the combination of best quality, traditional work and responsible acting ensures our and your success!